Welcome to the Farmington River Elementary PTA Web Site!


This is where we plan to post all PTA related documents, updates and relevant links. We'll try our best to keep it as updated as possible, If you can't find what you are looking for, feel free to contact us

Also, be sure to follow us on Facebook for all the latest news and PTA happenings!
---
Newsletters | Minutes & Agendas | Calendar | Become a Member | Reward Programs
2020-2021 Officers
President: Aimee Magovern
Vice President: Dana Pustinger
Secretary: Linda Curtiss
Treasurer: Jennifer Catolane
UPCOMING EVENTS

ANNUAL HOLIDAY SHOPPE
Thursday, December 10th & Friday December 11th. A traditional holiday activity for students in grades K-6 to hand-pick gifts for their family members, teachers, friends, and pets.
The Holiday Shop is a Farmington River annual tradition of the PTA whereby we set up shop in the Art Room, thanks to the generosity of Mrs. Catullo, and we "stock the shelves" with affordable gift items ranging $1.00 to $5.00.
Students enjoy being able to hand-pick affordable gifts for family members, teachers, friends and pets, while learning to budget their money and following a shopping list. Two (2) of each student's gifts purchased will be wrapped by our Happy Helpers.
Please place your child's money in an envelope labeled with their name, and please send them with a sturdy tote for shopping and carrying their gift items safely home.
Looking to start your holiday shopping? Support our PTA while you do your holiday shopping or for your everyday purchases!

Start earning the easy way with the RaiseRight by ShopWithScrip mobile app.
RaiseRight is simply the right way to fundraise for our organization. Shop gift cards from more than 750 top brands to earn on your daily purchases—right from your phone.
Turn your shopping list into fundraising
Discover new earning opportunities every day
Narrow your search with categories that fit your everyday shopping needs
Easily browse brands offering bonus earnings
Add brands you love to your Favorites for faster shopping
Manage your gift cards in one place: your Wallet
Get the app: https://www.raiseright.com/
Email us at frrsdptatreasurer@gmail.com for ourRaiseRight by ShopWithScrip enrollment code.
RaiseRight by ShopWithScrip allows families to raise money for our PTA by simply purchasing gift cards that they can give as gifts or use them instead of cash, checks or credit cards at the retailers where they normally shop. By using ShopWithScrip the PTA receives money back from each gift card. And now gift cards can be mailed directly to your home.
Now, families have the option to get gift cards from 250+ brands delivered right to their homes, including top sellers like Amazon.com, The Home Depot®, and Walmart. A small shipping fee is added to their order, and they must pay with a bank account or credit card.
Download the app today to see all eligible brands.

AmazonSmile is a website operated by Amazon with the same products, prices, and shopping features as Amazon.com. The difference is that when you shop on AmazonSmile, the AmazonSmile Foundation will donate 0.5% of the purchase price of eligible products to our organization. On your first visit to AmazonSmile https://smile.amazon.com/ch/26-3625245, you need to select Farmington River Elementary School to receive donations from eligible purchases before you begin shopping.
Download or update to the latest version of the Amazon Shopping app on your phone. Open the app and find 'Settings' in the main menu (☰). Tap on 'AmazonSmile' and follow the on-screen instructions to turn on AmazonSmile on your phone.
2021 SNOW SPORTS PROGRAM AT OTIS RIDGE SKI AREA
Wednesday Evenings January 6, 2021 thru February 10, 2021 from 4:00-9:00 PM
The PTA is pleased to announce that the Otis Ridge Ski Area is offering a six week special snow sports program on Wednesday evenings from 4:00-9:00pm for our students from age 6 thru grade 6 and their families. Lessons are from 6:00-7:30pm for weeks 1 and 2, from 6:00-7:00pm for weeks 3 thru 5. Week 6 is an open ski night with no ski lessons. Lessons start promptly at 6pm so if you are renting equipment, give yourself at least 45 minutes to get ready before class time.
Adults – you are welcome to participate in the lesson program if space allows (our capacity is limited this year because of COVID and the kids get priority) but keep in mind that the lessons are geared to children and there are no separate adult classes.
All registration must be done on-line this year (https://otisridge.com/wednesday-night-program-frrsd/). Registration will open on October 26, 2020 and will remain open until December 6, 2020 or until classes are full, whichever comes first.
MEMBERSHIP DRIVE – Ongoing!
Please help us reach our goal of 50 members by completing this membership form and submitting it with your $5 dues. See more information here
PTA MONTHLY MEETINGS
All meetings take place on the 1st Thursday of the month at 6 pm via Zoom until further notice. Members check your email for link to Zoom meeting. To become a member please see our Become a Member tab.
For the 2020-2021 school year the dates are as follows:
September 3, 2020
October 1, 2020
November 5, 2020
December 3, 2020
January 7, 2021
February 4, 2021
March 4, 2021
April 1, 2021
May 6, 2021
June 3, 2021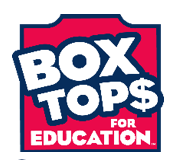 2020 – 2021 COLLECTION DATES:
October 16, 2020
February 12, 2021
Visit our Reward Programs tab to see ways to support the PTA every day and to see our past success.
PAST EVENTS



BOOK FAIR – November 9 – November 20, 2020
PTA is hosting an Usborne Book & More Book Fair. The book fair will kick off on Monday, November 9-Friday, November 20, 2020. Farmington River will receive 50% back in FREE BOOKS for use in the classrooms. You can view and purchase books by clicking here. All purchases through the online shopping site will count towards the school's free book rewards. All orders will ship directly to your home. Please see a few book flyers listed below.
Usborne Books S.T.E.A.M
Usborne Books Mid-Season
Usborne Books Graphic Stories
Usborne Books Christmas
Fall Fundraiser – Butter Braided Pastries and Lyman Orchards Pies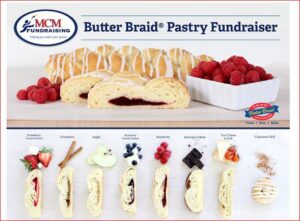 Thank you to all that helped support the students of Farmington River by participating in our annual fall fundraiser of Butter Braid Pastries and Lyman Orchards Pies, it was a wonderful success! Orders will be delivered to the school on Thursday November 19th between 3-4pm.
Our top sellers were
1st place – Shawn Catolane Grade 1 $375.00 sold
2nd place – Marc Catolane Grade 3 $370.90 sold
3rd place – Jenna Lewis Grade K $360.00 sold
We earned total profits of $2,843.06 and the profit break down by class is as follows:
PreK – Hamill $218.78
PreK – Higgins $331.20
K – Maxton $315.20
G1 – Martin $589.12
G2 – Tracy $343.20
G3 – Silk $504.36
G4 – Mielke $272.40
G5 – Keller $132
G6 – Foster $136.80
Half of these profits go directly to the students classrooms to support their needs for this year. The other half of these profits follow the students class until they reach 6th grade. Those funds are used for the 6th grade field trip, class gift, and their graduation.
Drive-Thru Trunk-or-Treat
Friday, October 30th, 5pm-7pm @ Otis Town Hall, 1 North Main Road, Otis
This event was sponsored by Otis Rec Center, FRRSD PTA, Otis Police Dept.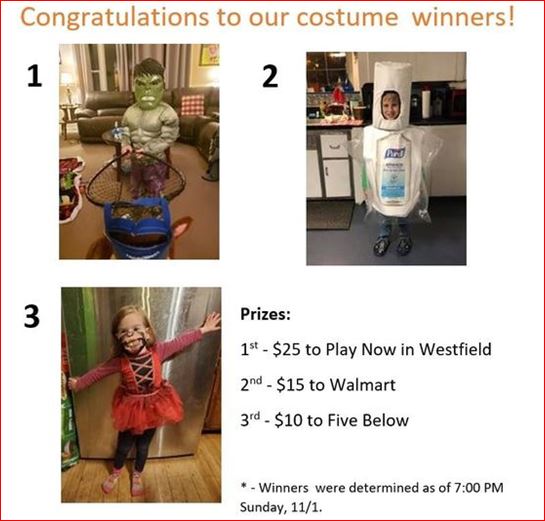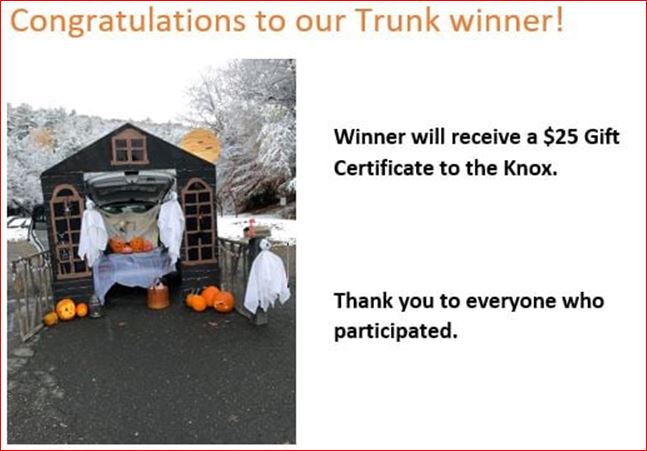 Annual Back to School Chalking
Wednesday September 9, 2020 @4:30pm
PTA Members will be chalking the front walk to welcome back students and staff to the new school year. Follow us on Facebook for event updates.
Last Day of School Wave Parade
Thursday, June 11, 2020
In lieu of the normal field day t-shirts, the PTA purchased students "Straight Outta Quarantine FRRSD 2020" t-shirts design my Megan Smigel and printed by Twisted Orchard. Thank you to Katie's Country Store and Papa's Healthy Food and Fuel for your end of school year donations of slush puppies and ice cream.
2020 Graduating Class Banners and Yard Signs
PTA helped sponsor the banners and yard signs seen around Otis and Sandisfield for the 2020 graduating class. Congratulations Class of 2020!
Field Day
Wednesday, June 3, 2020 (rain date Friday, June 5, 2020) from 9-11:30 am (canceled due to COVID) This day is a whole school event. We have designed the games to accommodate all the age groups.
Dine Out Fundraiser Event at the Grouse House
Wednesday, April 15, 2020 (canceled due to COVID)
PTA receives 10% of your food bill.
Please remember to mention to your server you are there to support the PTA!
March Madness 2020 (canceled due to COVID)
2020 Cash Calendar Raffle
Drawings began March 1st and after a brief pause due to COVID they resumed March 26th and were complete on April 20th. Congratulations to all the winners! The winners were contacted by phone and posted on our Facebook page.
Cash Calendar Sales were EXCEPTIONAL (the most ever)!!!!!!!! Gross Sales: $18,800
The revenue raised by the Cash Calendar Fundraiser provides the PTA with the opportunity to continue to support Technology Enhancements, Enrichment Programs, Otis Ski Lesson Program, Screen-Free Week Activities, Field Day, Staff Appreciation Week, Butternut Tubing and more. We are always looking for new ways to support the educational experience of our children at Farmington River School!
Heartfelt thanks to all of the local businesses and friends of Farmington River who Donated Cash Prizes to the 2020 Calendar and to all families and community members who supported our efforts by purchasing calendars!
An ice cream social was scheduled to be held April 16th to thank all the students for their fundraising efforts, but due to COVID the event had to be canceled.
2019-2020 SNOW SPORTS PROGRAM AT OTIS RIDGE SKI AREA
Was held on Wednesday Evenings from January 8, 2020 thru February 12, 2020
Lessons were available for skiers age 6 and up, snowboarders age 8 and up.
Week 6 was an open ski night with no ski lessons and a PIZZA PARTY in the lodge.
3rd Annual Snow Tubing Trip at Ski Butternut
Held Sunday, February 9, 2020, from 3 pm – 5 pm
This year we did not have tubing during school hours, instead, we invited all family members (144 attended) for an afternoon of fun and fun it was.
Dine Out Fundraiser Event at the Knox
Tuesday, January 14, 2020, from 5 pm – 9 pm
PTA receives 10% of the bill for house meals only, no take out.
Please remember to mention to your server you are there to support the PTA!
Annual Holiday Shop
Held Thursday, December 12th & Friday, December 13th was a big success. We had students from grade Pre-K-6 along with teacher and family members that purchased over $2,500 of hand-pick gifts for their family members, teachers, friends, and pets. Thank you to all the wonderful volunteers that help make this event a success.
Fall Fundraiser – Quarter Auction
Held Friday, November 8th, 5 pm – 8 pm
We brought in over $2,000 with this event.
All our school classrooms received over $200, half for the teacher to spend now and half to move along with the students for the 6th-grade field trip. Thank you to all of our wonderful volunteers and to all of you that came out to enjoy this event.