Welcome to the Farmington River Elementary PTA Web Site!


This is where we plan to post all PTA related documents, updates and relevant links. We'll try our best to keep it as updated as possible, If you can't find what you are looking for, feel free to contact us

Also, be sure to follow us on Facebook for all the latest news and PTA happenings!
---
Newsletters  |  Minutes & Agendas  |  Calendar  |  Become a Member  |  Reward Programs 
2020-2021 Officers
President: Aimee Magovern
Vice President: Dana Pustinger
Secretary: Linda Curtiss
Treasurer: Jennifer Catolane 
Upcoming Events
Membership Drive
Please help us reach our goal of 50 members by  completing this membership form  and submitting it with your $5 dues. See more information here
PTA Monthly Meetings
All meetings take place on the 1st Thursday of the month at 6 pm via Zoom until further notice.
For the 2020-2021 school year the dates are as follows:
September 3, 2020
October 1, 2020
November 5, 2020
December 3, 2020
January 7, 2021
February 4, 2021
March 4, 2021
April 1, 2021
May 6, 2021
June 3, 2021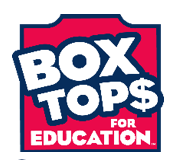 2020 – 2021 Collection Dates:
October 16, 2020
February 12, 2021
Visit our Reward Programs tab to see ways to support the PTA every day and to see our past success.
PAST EVENTS
Last Day of School Wave Parade
Thursday, June 11, 2020
In lieu of the normal field day t-shirts, the PTA purchased students "Straight Outta Quarantine FRRSD 2020" t-shirts design my Megan Smigel and printed by Twisted Orchard.  Thank you to Katie's Country Store and Papa's Healthy Food and Fuel for your end of school year donations of slush puppies and ice cream.
2020 Graduating Class Banners and Yard Signs
PTA helped sponsor the banners and yard signed seen around Otis and Sandisfield for the 2020 graduating class.  Congratulations Class of 2020!
Field Day
Wednesday, June 3, 2020 (rain date Friday, June 5, 2020) from 9-11:30 am (canceled due to COVID) This day is a whole school event. We have designed the games to accommodate all the age groups.
Dine Out Fundraiser Event at the Grouse House
Wednesday, April 15, 2020 (canceled due to COVID)
PTA receives 10% of your food bill.
Please remember to mention to your server you are there to support the PTA!
March Madness 2020 (canceled due to COVID)
2020 Cash Calendar Raffle
Drawings began March 1st and after a brief pause due to COVID they resumed March 26th and were complete on April 20th.  Congratulations to all the winners!  The winners were contacted by phone and posted on our Facebook page.
Cash Calendar Sales were EXCEPTIONAL (the most ever)!!!!!!!! Gross Sales: $18,800
The revenue raised by the Cash Calendar Fundraiser provides the PTA with the opportunity to continue to support Technology Enhancements, Enrichment Programs, Otis Ski Lesson Program, Screen-Free Week Activities, Field Day, Staff Appreciation Week, Butternut Tubing and more. We are always looking for new ways to support the educational experience of our children at Farmington River School!
Heartfelt thanks to all of the local businesses and friends of Farmington River who Donated Cash Prizes to the 2020 Calendar and to all families and community members who supported our efforts by purchasing calendars!
An ice cream social was scheduled to be held April 16th to thank all the students for their fundraising efforts, but due to COVID the event had to be canceled.
2019-2020 SNOW SPORTS PROGRAM AT OTIS RIDGE SKI AREA
Was held on Wednesday Evenings from January 8, 2020 thru February 12, 2020
Lessons were available for skiers age 6 and up, snowboarders age 8 and up.
Week 6 was an open ski night with no ski lessons and a PIZZA PARTY in the lodge.
3rd Annual Snow Tubing Trip at Ski Butternut
Held Sunday, February 9, 2020, from 3 pm – 5 pm
This year we did not have tubing during school hours, instead, we invited all family members (144 attended) for an afternoon of fun and fun it was.
Dine Out Fundraiser Event at the Knox
Tuesday, January 14, 2020, from 5 pm – 9 pm
PTA receives 10% of the bill for house meals only, no take out.
Please remember to mention to your server you are there to support the PTA!
Annual Holiday Shop
Held Thursday, December 12th & Friday, December 13th was a big success.  We had students from grade Pre-K-6 along with teacher and family members that purchased over $2,500 of hand-pick gifts for their family members, teachers, friends, and pets. Thank you to all the wonderful volunteers that help make this event a success.
Fall Fundraiser – Quarter Auction
Held Friday, November 8th, 5 pm – 8 pm
We brought in over $2,000 with this event.
All our school classrooms received over $200, half for the teacher to spend now and half to move along with the students for the 6th-grade field trip. Thank you to all of our wonderful volunteers and to all of you that came out to enjoy this event.