JANUARY 2021
Technology Getting Started and Help GuideThis page includes a link to Technology Tutorials, answers to frequently asked technology related questions/concerns that I have received about Google Classroom, Clever, SeeSaw, Zoom, and more, as well as, a form that you can fill out if you continue to have questions about technology.
Health Guidelines School Year 2020 – 2021
In August 2020 Governor Baker along with State Health Officials announced that the influenza immunization is required for all children 6 months of age or older who are attending Massachusetts schools by December 31, 2020, unless either a medical or religious exemption is provided. Students that are attending both in person and/or remote are required to have this immunization.
If you have not done so already please send in your immunization documentation to Mrs. Zuidema (dzuidema@frrsd.org) our School Nurse. If you received your immunization at the Flu Clinic held here at Farmington River please contact Heather Barbieri, Director of Emergency Management at Fairview Hospital at 413-854-9656 or email her at hbarbieri@bhs1.org to arrange for your immunization record to be sent to the school.
If you have any questions please give Mrs. Zuidema a call at 413-269-4466 ext 146.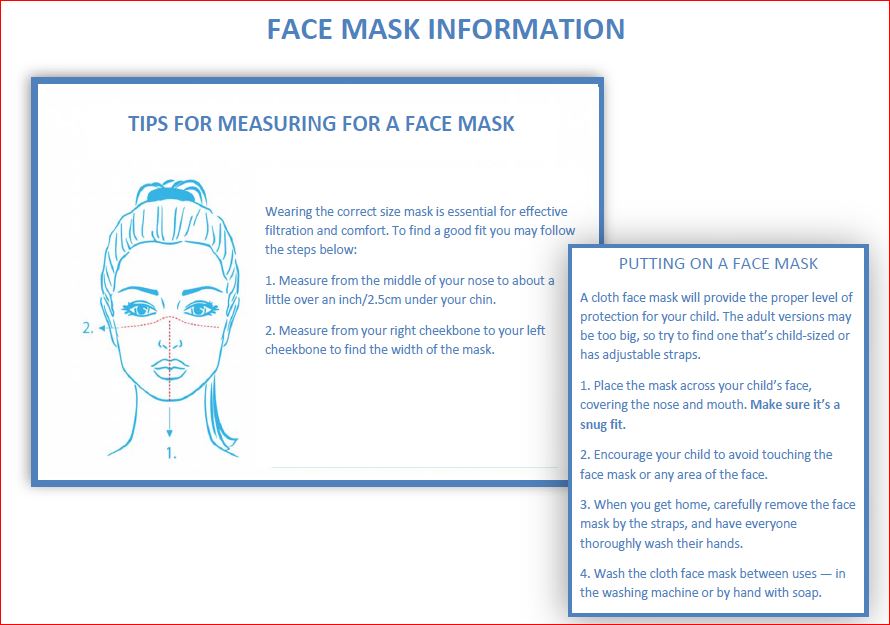 Updated Letter from Mr. Nadolny dated 10/26/2020
Dear Farmington River Families,
Administrators and teachers everywhere recognize the important contributions parents and guardians make toward a child's success in school. There is no question about it – success at school begins at home. Parents and guardians are the single most important variable in a child's schooling. Parents model both a silent and spoken language in front of their children daily.
Farmington River Elementary has a strong tradition of supportive, hard-working parents/ guardians. Throughout the year parents have the opportunity to develop that partnership in a wide variety of ways. Parents read to their children and help in many other ways. It is important to your child that you are involved in some way at school. It's a way to let your child know you think his or her school is important.
As we begin a new school year, we find teachers establishing school standards and rules. In the most successful classrooms, teachers have established specific routines for the children to follow. This means giving the children a specific place to find and keep materials, a set schedule for classroom instruction, etc. These routines, blended with the teacher's consistent standards, form a smooth running classroom where the children have the security of understanding their environment and are reinforced positively for their contributions.
At home, it is also important to provide routines. Many families build a daily "quiet time" when the television is turned off. This quiet time provides students the opportunity for completing schoolwork or for recreational reading if there is no homework. During this quiet time find a suitable place, somewhat free of other distractions, should be available. The routine of a daily quiet time provides an opportunity to develop self-discipline, stimulate imagination, and enhance reading skills.
As families establish routines for the new school year, it is helpful to keep in mind that childhood is a special time of learning, exploration and growth. Children need to be provided free time to explore their world and experience the joy of discovery.
Hopefully we can provide time for our children to be children. The realities of the adult world will be there all too soon. As children grow and learn, they find joy and satisfaction in working closely with their families toward a common goal. Such is the case with the students at FRES. Commitment to the best for our children on the part of parents, guardians, students and staff is the key to our success with the children we teach. It is the hope of the staff that all parents and guardians will help us fulfill this commitment to excellence on behalf of ALL children at FRES.
Thank you as always for your continued support!
Sincerely,
Thomas Nadolny
Farmington River Regional School District
Superintendent of Schools
Farmington River Distance Learning at it's Best!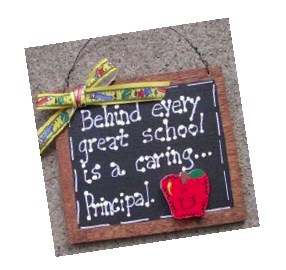 School Principal's Day
Throughout the school year, these educators assume the commitment to lead our young people to a prosperous future. They support and guide quality teachers and staff resulting in productive learning environments for our children. In May we celebrate School Principal's Day!
Remember to take the time to thank Mr. Nadolny!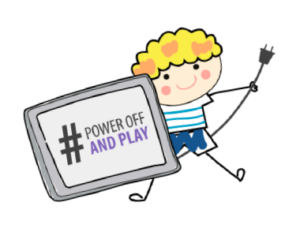 SCREEN FREE WEEK…

Farmington River will be celebrating Screen-Free week starting May 18th! Challenge yourself to go screen-free for a part of each day. Even 10 minutes of screen-free time pro-vides an opportunity for creative thinking, family connection and so much more! Farmington River staff have created a giant list of fun, family activities to help get you jumpstarted. There are even some amazing community service projects on there! Take a look and see what ideas your teachers have for being screen-free. Send a picture to show your teachers and friends what you did to celebrate Screen-Free Week!

Farmington River Elementary School teachers provide so much to our students' inspiration, motivation, and futures.
Our teachers change the lives of the students every day, and their impact extends far beyond the boundaries of their classrooms, especially now that we have transitioned to remote learning!
In May we celebrate all of the amazing teachers that Farmington River has. Send your teacher a message thanking him/her for all they do day in and day out to make sure our students continue to grow and thrive!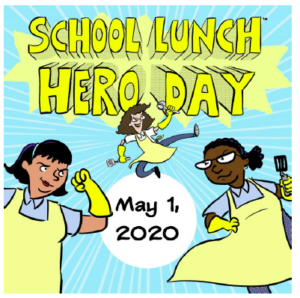 School Lunch Hero Day

–
In May we celebrate Ms. Kendra and Ms. Candy for all they do and continue to do to provide healthy breakfast and lunch options for our children. Send them a message and let them know you appreciate all they do for the children of Farmington River.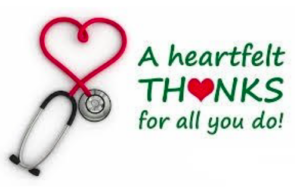 National School Nurse Day –
National School Nurse Day honors all school nurses who care for the children n the schools every day. In the month of May we celebrate Mrs. Zuidema for all the great care she gives us all! Send Mrs. Zuidema a message thanking her for all she does to keep Farmington River students healthy!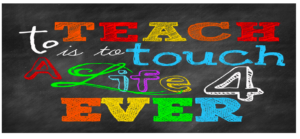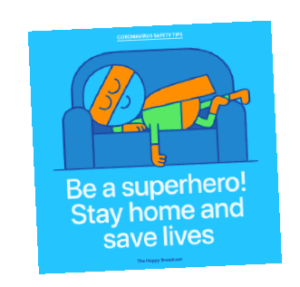 Here is the link to a great read aloud by Awnie's Story Time. It is called "Why We Stay Home, Susie Learns About Corona Virus."
Remote Learning Artwork by Ms. Catullo's Artists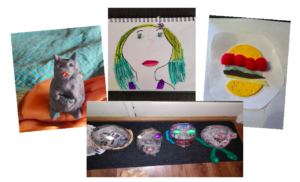 Happy Mother's Day to all the Moms, Dads, Step-Mothers, Step-Fathers, Grandmothers, and Grandfathers making a difference in the life of a child.