School Committee Meeting Agendas – March 4th – 7:00PM
Agenda March 4, 2019 #370
Exec Agenda March 4, 2019 #370
Employment Opportunity: Substitute positions are available for both teachers and paraprofessionals. Please call 413-269-4466 and ask for Teresa if you are interested.

Part-Time Custodian: Please Click Here for More Information
Farmington River Regional Elementary School has openings for a part-time custodians; work M-F, possible weekend once a month or if needed in an emergency. Work evenings during the school year; work day shift during school vacations/summer. Successful hires will clean classrooms, restrooms, offices, and other school areas, as needed. Perfect job for retiree or second job for anyone.
Click to download the PTA Tubing Information and Tubing Liability Form

Winter Clothing Reminder… The cold and snowy weather is upon us! Please remember to
send your child to school with the proper winter clothing as they still go outside for recess: Hat, Mittens/Gloves, Snow Boots and Pants and a warm Winter Coat.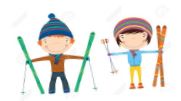 The PTA Ski Program will start January 2nd and includes 6 weeks of fun! Participation includes: 5 nights of lessons, lift passes and rentals. Thank you to our PTA for sponsoring this wonderful program for our children.
How to Cook a Turkey: During the holiday season Ms. Bliven asked her Library classes how to cook a turkey. Take a look below at the responses from the Pre-K, K, and 1st Grade classes.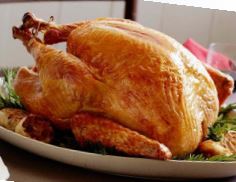 Pre-K
Mommy doesn't cook any turkey.
Put it in a pot and mix it. Put it in the oven and it cooks all day than it cools down. Mom has a light bulb so I can see the turkey cooking and you eat it with a fork.
Mom and me cook. We push it together, and turn it then it's done, then Mom calls my brother and Dad.
Kindergarten
Put it in an oven. Cook it with dishes. Put gray on it. When it's done put it on plates and serve it.
Most others said they did not know how to cook a turkey.
First Grade
Take the feathers off, cut it, cook it. When it cools off cut the pieces and bones off.
From the store. Take the bones and feathers out. Put salt and pepper on it. Cook it for 1 hour. Put butter on it and then eat it.
Technology News… Computer Fun and Learning – Parts of Speech
A good writer knows how words work and how to use them. One step to becoming a good writer is learning how to classify words. Students love to build with blocks. There are different types of blocks: basic square blocks, connectors, corners, windows, doors, and more. In order to make a fabulous building, they need to combine several types of blocks. We can think about words like building blocks. It takes several types of words to make a good sentence or paragraph. In English, we sort words into eight
types, called parts of speech. The eight parts of speech are: nouns, pronouns, verbs, adjectives, adverbs, prepositions, conjunctions, and interjections. Let's learn more about them. Go to any web browser and type in the link below or look for the links on our school website: www.frrsd.org.
Grade K-1 – ABCYA Learn Nouns and Verbs – http://www.abcya.com/nouns_and_verbs.htm
Grade 2 – Turtle Diary Spot the Part of Speech – https://www.turtlediary.com/game/identify-the-part-of-speech.html
Grade 3 – Fun Brain Grammar Gorillas – https://www.funbrain.com/games/grammar-gorillas
Grades 4-5 – Parts of Speech Asteroids – http://www.abcya.com/parts_of_speech.htm
Grade 6 – BrainPop Sortify Parts of Speech –https://www.brainpop.com/games/sortifypartsofspeech/
Health and PE News: Weather permitting; we will be starting our Snowshoe Unit at the end of January! Students MUST have the following in order to participate:


-A hat
-Mittens or gloves
-Warm jacket
-Snow pants
-Boots
-Students may also want to bring a scarf or something to cover their necks and chins. If anyone has any of these items that are in good shape and no longer in use, I would like to keep a small collection in my office just in case someone forgets something.