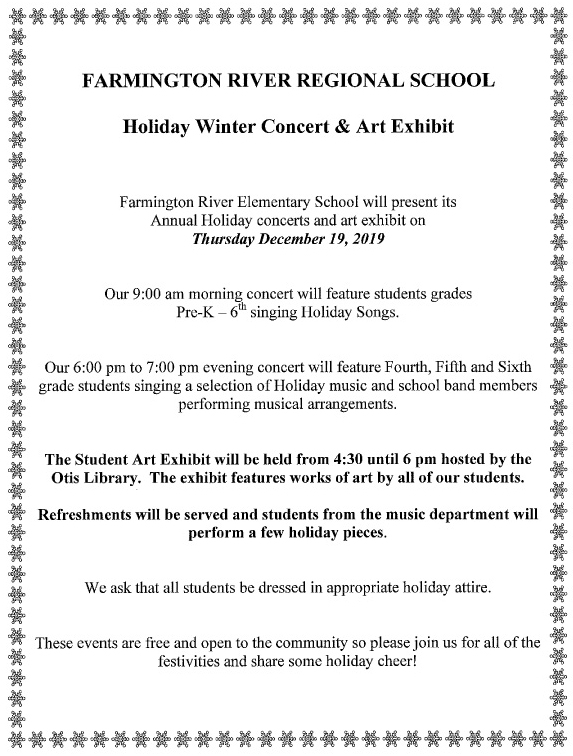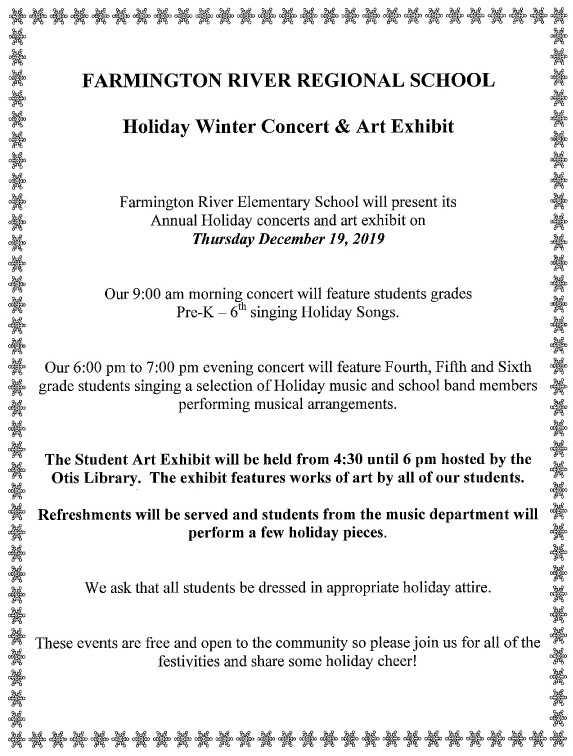 STUDENT COUNCIL NEWS
Student Council Officers are planning a few winter fund-raising activities. The first is planned for sometime in January. It will be a Paper Airplane Sponsorship Project that will invite students to create a paper airplane and then fly it to see how far it will stay aloft. Students will gain support from sponsors, parents, and community members who can donate 25 cents to $5 for every yard the plane stays afloat. Donations from sponsors will be used to pay for costs of the next fundraising activity, an Open Mic Night and Bake Sale, sometime mid February. You'll hear more about both of these fun events soon!
FROM THE ART CORNER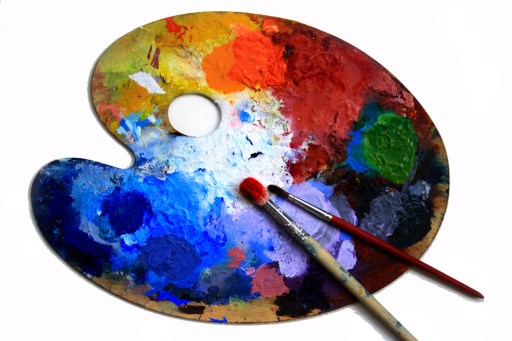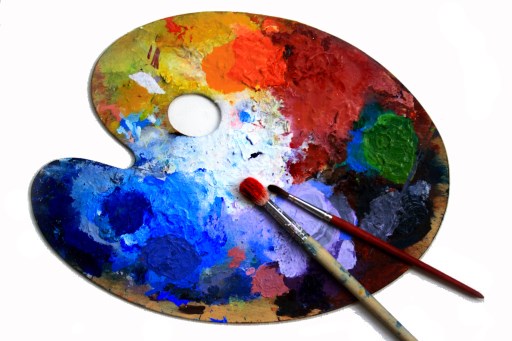 This year's exhibit of artwork by students in grades prek through 6th grade will be sponsored by the Otis Library from 11/23 through January 4, 2020, and will feature projects focused on the planning, production, and eventual performance of the First Annual Community Arts Production slated for the Spring of 2020. Students illustrated their version of the characters and background scenery that they have helped to develop for a musical comedy that they have helped to create, including writing and editing the script, as well as many of the songs. They will continue to develop their ideas for this production, and invite community members who would like to participate to join them in making the show a success. Interested parents and community theater lovers should contact Laura Catullo at [email protected]
This year's exhibit also features tissue paper mosaic mandalas showcasing the theme: " What Makes Me Who I Am." We hope you'll stop to see the children's work at the Otis Library and join us for our Holiday Reception on December 19th from 4-6 pm before the Holiday Concert.
COUNSELOR'S CORNER
We kicked off the holidays last month with talking about Gratitude and kindness, a favorite book of ours was The Gratitude Jar, by Kristin Wiens; we will continue this topic throughout as the December, as the holiday continues. The kids are focusing on what they are thankful for throughout the day. They will all write something they are thankful for, and we will create a chain to display in the school, make sure you check it out!!
Don't be afraid to ask you children what they are thankful for each day. When they have a more challenging day go back to the things they said they were grateful for in the past, this could help change their difficult day. Happy Holidays!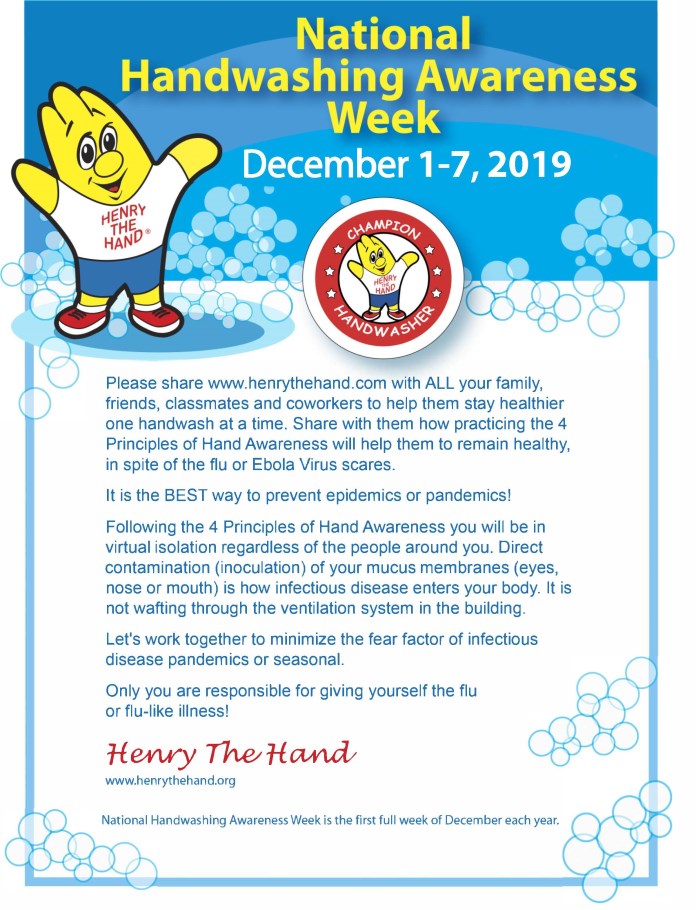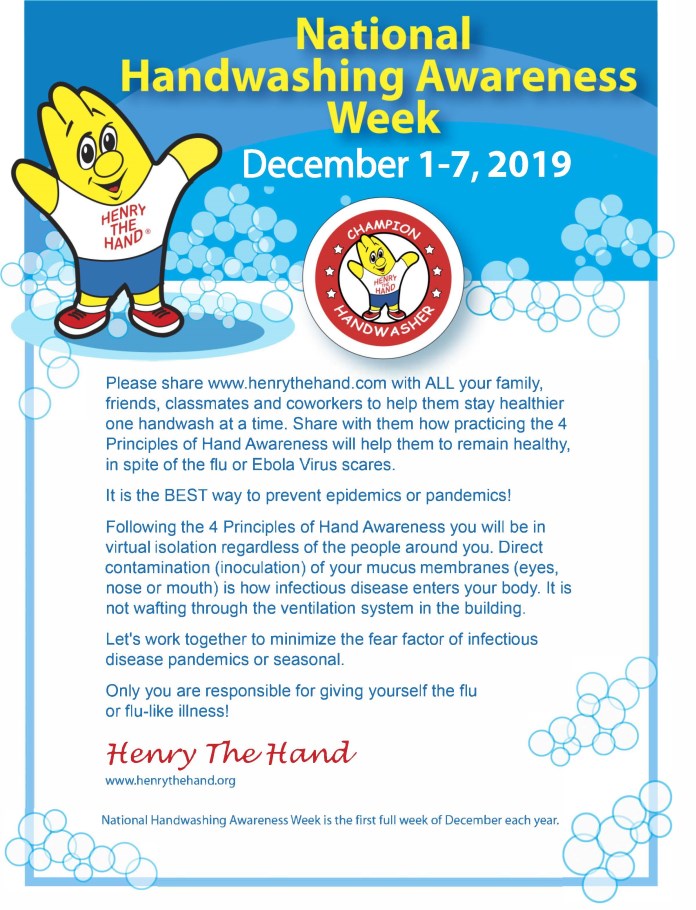 PE and HEALTH NEWS
*Sneaker Reminder**
Please make sure all students come prepared with sneakers for PE class. With the colder weather coming, it can be easy to for-get to pack them. A good tip might be to leave a pair at school, that way you are al-ways prepared!
Our next All-School Walk is on December 16th at 1:30. December is hand washing awareness month.
THIRD GRADE NEWS
Third grade started to complete "Random Acts of Kindness" after being inspired during Character Education Week in October. They have continued the challenge into November and December by making a point each day to share kindness around the school. Third graders write down any kind acts people have done for them on a poster so we can celebrate all the good deeds happening around us!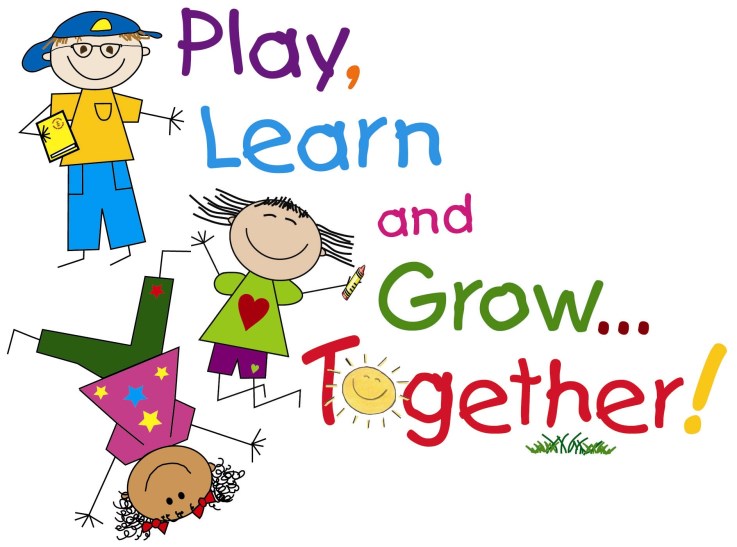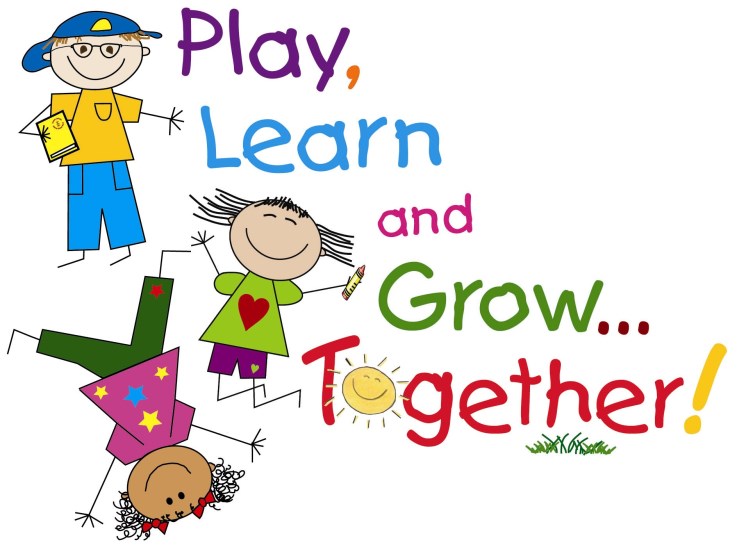 PRESCHOOL NEWS
Mrs. Hamill and Mrs. Higgins' Preschool classes will be having their annual "Parent-Child Winter Craft Workshop" on Friday, December 20th from 10:30-11:30. All preschool parents/family members are invited to come in and make winter crafts with their child.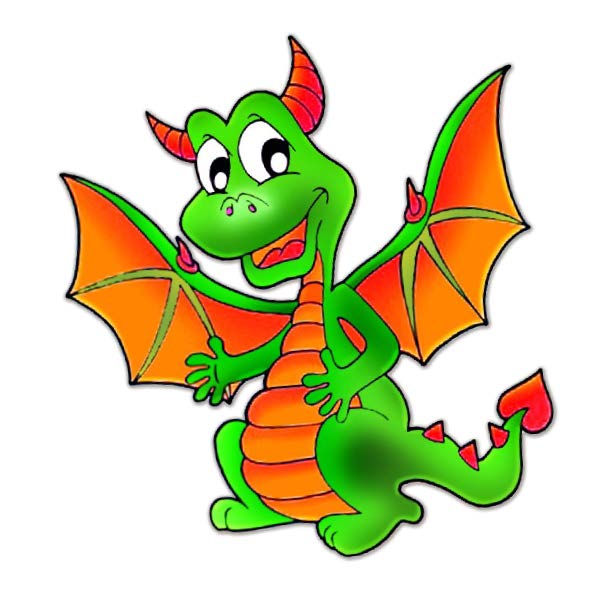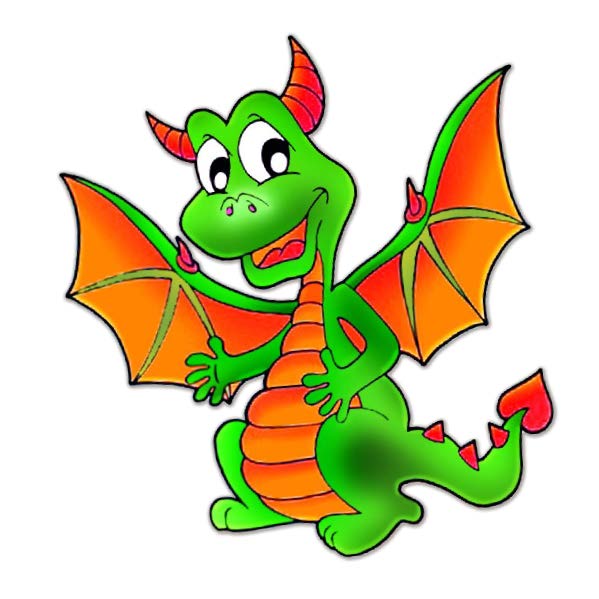 DRAGON CARD PARTY

We will have our first Dragon Card Party on Wednesday, December 11th, 2019. Congratulations to all our Dragon Card recipients.
Keep up the hard work!