School News
Principal's Message
Cash Calendar Winners
July 2018
Farmington River Regional School Free or Reduced Meal Information:

Children need healthy meals to learn. Farmington River Regional School District offers healthy meals every school day. Breakfast costs $1.50; lunch costs $2.70. Your children may qualify for free meals or for reduced price meals. Reduced price is $0.30 for breakfast and $0.40 for lunch.
*Please contact Teresa DellaGiustina at 413-269-4466 or tdellagiustina@frrsd.org with any questions. Applications will be sent home on the first day of school
Who can get free or reduced price meals?
All children in households receiving benefits from MA SNAP, MA TAFDC, or specific categories of Medicaid are eligible for free meals.
Foster children that are under the legal responsibility of a foster care agency or court are eligible for free meals.
Children participating in their school's Head Start program are eligible for free meals.
Children who meet the definition of homeless, runaway, or migrant are eligible for free meals.
Children may receive free or reduced price meals if your household's income is within the limits on the Federal Income Eligibility Guidelines. Your children may qualify for free or reduced price meals if your household income falls at or below the limits on this chart.
We encourage and support anyone interested in this program. All applications are kept confidential from students and staff members.
New Job Opportunities:
Posted 08/09/2018
Food Service Assistant Position for the school year 2018-2019
19 hours per week ( 9:15AM-1:00PM M-F) when school is in session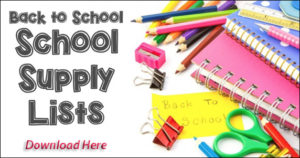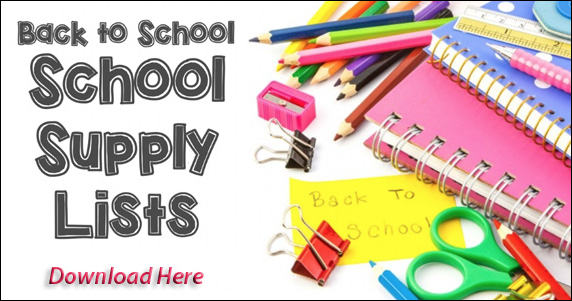 June 2018
The end of the school year is finally here. We have many exciting events that the students have been looking forward to all year. We have included these dates below for quick reference.
We cannot thank our parents, guardians, and the general public enough for all the support you have provided for our students throughout the year. The staff and I would also like to thank our PTA for their outstanding fundraising efforts that directly impact students. Students were able to attend field trips, and teachers were given funding to purchase supplementary materials to enhance our students' academic experience. The list goes on and on.
Just a quick reminder, all books need to be returned to the library. Our librarian will be doing a book inventory the first week of June. She will be sending home reminders for lost books soon.
This summer help keep kids physically and mentally active. Try to organize hikes and games that explore your neighborhood and state parks to keep active. Regularly visit the library to check out summer reading materials.
Also, please help students keep good attendance until the end of the year. Academic programs will continue right up until the end of the year. The last day for students will be June 15th. That day is a half-day and students will be released at 11:45. Last year without Blizzard Bags it was June 23rd.
All parents and guardians will be receiving a survey on the Blizzard Bag program. I would like to hear your opinion, so please respond when you receive one.
Finally, if you move this summer or change your contact information, we would love to hear from you. I can be reached at tnadolny@FRRSD.org or by calling 413-269-4466 ext. 148.
Have a safe and exciting summer break!
Tom Nadolny
Principal/Superintendent
Cash Calendar Winners!
2/28/18 - Shari Foucher - $300 donated by Mark & Sherry DeCelle, Ameriprise Financial, 413-644-3270
2/29/18 - Lindsay Smith - $100 donated by Wendy Berman, Iron Blender Studios,
ironblender.com
3/1/18 -  Ed Deming -  $250 Donated in Memory of BRP
3/2/18 – Paul Quigley - $100 Otis Poultry Farm & Farmington River Diner
3/3/18 – Kristen O'Brien - $250 John Field Tree Service
3/4/18 – Michael Koldys - $150 Stearns Construction
3/5/18 - Kevin Granger - $200 donated by GJ Pease Logging & Land Clearing
3/6/18 - Bethany Perry - $100 donated by P&R Construction
3/7/18  - Joseph Salzano -  $200  Anonymous donor
3/8/18 - Rich O'Brien - $100 donated by Jody's Floor Sanding
3/9/18 - Frania Caulfield  - $50 donated by Hair in Otis
3/10/18 - Dave Prouty - $100 donated by Robert R. Kimberley, Electrician
3/11/18 - Corraine Annecharico - $100 donated by Anonymous
3/12/18 - Dorothy French - $75 donated by Wood Sculpture by KF Packie
3/13/18 - Glenn Pierce - $120 donated by RSE, LLC Bogart Muller
3/14/18 - Lori Curtain  - $50 donated by KRM Office Equipment
3/15/18 - Mary Ellen Douthwright - $100 donated by John's Home Improvement
3/16/ 18 - Henry Sweren  - $150 donated by SS Home Improvements/Steve Seddon
3/17/18 - Tab VanDeusen  - $500 donated by Soap & Suds
3/18/18  - Daniel Odell - $100 donated by RJ Beham Forest Products
3/19/18 -  Michael Decker - $150 donated by New Boston Crane
3/20/18 - Frania Caulfield   - $150 donated by Andrus Power Solutions
3/21/18 - Bruce A. Wall  - $250 donated by Tonlino & Sons
3/22/18 - Mike Seward - $150 donated by Curtiss Landscaping
3/23/18 - Amy Golden - $100 donated by Riska Brook Orchard
3/24/18 - Erik Haupt - Donated by Knox Trail Inn
3/25/18 - Ron Shaw - $100 donated by Pittsfield Communications Systems, Inc.
3/26/18 - Dana Mackenzie - $100 donated by Berkshire Bank
3/27/18 - Jane Gleason - $50 donated by Chester Granite
3/28/18 - Mickey Shimmon - $100 donated by Susan Tarasuk of Snow Farm
3/29/18 - Robert Hammer  - $150 donated by Gary O'Brien Property Services
3/30/18 - Ann Marie Holian- $50 donated by The Drenga Family
3/31/18 - Lori Crittendon  - $100 donated by Chip Crandall - Meyer Well Drilling