School News
Principal's Message
Cash Calendar Winners
January 2019
February PTA Newsletter – Click here to download.
Part-Time Custodian: Please Click Here for More Information
Farmington River Regional Elementary School has openings for a part-time custodians; work M-F, possible weekend once a month or if needed in an emergency. Work evenings during the school year; work day shift during school vacations/summer. Successful hires will clean classrooms, restrooms, offices, and other school areas, as needed. Perfect job for retiree or second job for anyone.
Click to download the PTA Tubing Information and Tubing Liability Form

Winter Clothing Reminder… The cold and snowy weather is upon us! Please remember to
send your child to school with the proper winter clothing as they still go outside for recess: Hat, Mittens/Gloves, Snow Boots and Pants and a warm Winter Coat.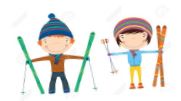 The PTA Ski Program will start January 2nd and includes 6 weeks of fun! Participation includes: 5 nights of lessons, lift passes and rentals. Thank you to our PTA for sponsoring this wonderful program for our children.
How to Cook a Turkey: During the holiday season Ms. Bliven asked her Library classes how to cook a turkey. Take a look below at the responses from the Pre-K, K, and 1st Grade classes.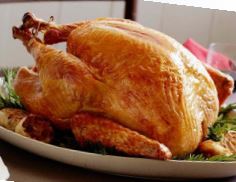 Pre-K
Mommy doesn't cook any turkey.
Put it in a pot and mix it. Put it in the oven and it cooks all day than it cools down. Mom has a light bulb so I can see the turkey cooking and you eat it with a fork.
Mom and me cook. We push it together, and turn it then it's done, then Mom calls my brother and Dad.
Kindergarten
Put it in an oven. Cook it with dishes. Put gray on it. When it's done put it on plates and serve it.
Most others said they did not know how to cook a turkey.
First Grade
Take the feathers off, cut it, cook it. When it cools off cut the pieces and bones off.
From the store. Take the bones and feathers out. Put salt and pepper on it. Cook it for 1 hour. Put butter on it and then eat it.
Technology News… Computer Fun and Learning – Parts of Speech
A good writer knows how words work and how to use them. One step to becoming a good writer is learning how to classify words. Students love to build with blocks. There are different types of blocks: basic square blocks, connectors, corners, windows, doors, and more. In order to make a fabulous building, they need to combine several types of blocks. We can think about words like building blocks. It takes several types of words to make a good sentence or paragraph. In English, we sort words into eight
types, called parts of speech. The eight parts of speech are: nouns, pronouns, verbs, adjectives, adverbs, prepositions, conjunctions, and interjections. Let's learn more about them. Go to any web browser and type in the link below or look for the links on our school website: www.frrsd.org.
Grade K-1 – ABCYA Learn Nouns and Verbs – http://www.abcya.com/nouns_and_verbs.htm
Grade 2 – Turtle Diary Spot the Part of Speech – https://www.turtlediary.com/game/identify-the-part-of-speech.html
Grade 3 – Fun Brain Grammar Gorillas – https://www.funbrain.com/games/grammar-gorillas
Grades 4-5 – Parts of Speech Asteroids – http://www.abcya.com/parts_of_speech.htm
Grade 6 – BrainPop Sortify Parts of Speech –https://www.brainpop.com/games/sortifypartsofspeech/
Health and PE News: Weather permitting; we will be starting our Snowshoe Unit at the end of January! Students MUST have the following in order to participate:


-A hat
-Mittens or gloves
-Warm jacket
-Snow pants
-Boots
-Students may also want to bring a scarf or something to cover their necks and chins. If anyone has any of these items that are in good shape and no longer in use, I would like to keep a small collection in my office just in case someone forgets something.
January 2019
Dear Parents,
The FRRES Faculty and Staff are committed to academic excellence for all students. We will do whatever it takes to help each child reach academic success! As our partner, we need your assistance to achieve our goal. Do you read to your child each night? No matter the age, all children benefit from hearing fluent readers. This exposes your child to quality literature that he/she may not be able to read and provides a special bonding time for you and your child. Just 20 minutes a night can make a world of difference! As a point of housekeeping, many parents drop their children off in the morning and pick them up in the afternoon. Please refrain from parking in the bus lanes. Please use either of the two parking lots. Secondly, students should bring proper clothing to go outside for recess. In most cases, the decision is made only a few minutes prior to students going outside. I base my decision on air temperature and wind chill. This is also a good time to ensure that we have accurate telephone numbers and email addresses on file so that all families receive the instant message when a telephone/ email announcement is made. Please let the Main Office know if you have had any changes to your contact information.
Our Holiday Concert has been
rescheduled for January 17th.
PK-3 will perform at 9:00AM and
grades 4-6 at 6:30PM
Your partner in education,
Tom Nadolny
Cash Calendar Winners!
2/28/18 - Shari Foucher - $300 donated by Mark & Sherry DeCelle, Ameriprise Financial, 413-644-3270
2/29/18 - Lindsay Smith - $100 donated by Wendy Berman, Iron Blender Studios,
ironblender.com
3/1/18 - Ed Deming - $250 Donated in Memory of BRP
3/2/18 – Paul Quigley - $100 Otis Poultry Farm & Farmington River Diner
3/3/18 – Kristen O'Brien - $250 John Field Tree Service
3/4/18 – Michael Koldys - $150 Stearns Construction
3/5/18 - Kevin Granger - $200 donated by GJ Pease Logging & Land Clearing
3/6/18 - Bethany Perry - $100 donated by P&R Construction
3/7/18 - Joseph Salzano - $200 Anonymous donor
3/8/18 - Rich O'Brien - $100 donated by Jody's Floor Sanding
3/9/18 - Frania Caulfield - $50 donated by Hair in Otis
3/10/18 - Dave Prouty - $100 donated by Robert R. Kimberley, Electrician
3/11/18 - Corraine Annecharico - $100 donated by Anonymous
3/12/18 - Dorothy French - $75 donated by Wood Sculpture by KF Packie
3/13/18 - Glenn Pierce - $120 donated by RSE, LLC Bogart Muller
3/14/18 - Lori Curtain - $50 donated by KRM Office Equipment
3/15/18 - Mary Ellen Douthwright - $100 donated by John's Home Improvement
3/16/ 18 - Henry Sweren - $150 donated by SS Home Improvements/Steve Seddon
3/17/18 - Tab VanDeusen - $500 donated by Soap & Suds
3/18/18 - Daniel Odell - $100 donated by RJ Beham Forest Products
3/19/18 - Michael Decker - $150 donated by New Boston Crane
3/20/18 - Frania Caulfield - $150 donated by Andrus Power Solutions
3/21/18 - Bruce A. Wall - $250 donated by Tonlino & Sons
3/22/18 - Mike Seward - $150 donated by Curtiss Landscaping
3/23/18 - Amy Golden - $100 donated by Riska Brook Orchard
3/24/18 - Erik Haupt - Donated by Knox Trail Inn
3/25/18 - Ron Shaw - $100 donated by Pittsfield Communications Systems, Inc.
3/26/18 - Dana Mackenzie - $100 donated by Berkshire Bank
3/27/18 - Jane Gleason - $50 donated by Chester Granite
3/28/18 - Mickey Shimmon - $100 donated by Susan Tarasuk of Snow Farm
3/29/18 - Robert Hammer - $150 donated by Gary O'Brien Property Services
3/30/18 - Ann Marie Holian- $50 donated by The Drenga Family
3/31/18 - Lori Crittendon - $100 donated by Chip Crandall - Meyer Well Drilling