Technology Getting Started and Help GuideThis page includes a link to Technology Tutorials, answers to frequently asked technology related questions/concerns that I have received about Google Classroom, Clever, SeeSaw, Zoom, and more, as well as, a form that you can fill out if you continue to have questions about technology.
Letter from our Nurse / Health Guideline September 2020
Updated Letter from Mr. Nadolny dated 9/7/2020
Dear Farmington River Families,
As we approach the beginning of a new school year, I want to assure you that all staff has worked hard to prepare the school to be a safe and productive learning environment.   School begins next Thursday, September 10th.  Cohort A will start their hybrid learning at school on Thursday and have remote learning on Friday.  Cohort B will log on to Zoom at 9:00 AM with their classroom teacher's on Thursday morning and begin learning at school on Friday. As a reminder, Cohort A will attend school in person every Monday and Thursday.  Cohort B will attend school in person every Tuesday and Friday.  All students will learn remotely on Wednesdays. On Tuesday, October 6th, all students in both Cohorts will attend in person, five days a week. As you know, our plan will allow parents and families to choose to adjust the instruction method from in-person to remote or from remote to in-person, every four weeks. All changes to the instruction method are to be communicated to the teacher one week in advance to allow for proper planning.
More technology information will be coming shortly from teachers and staff. Please note that there is a Technology Help and Getting Started with Remote Learning Guide on the website, which lists technology tutorials, frequently asked technology-related questions and answers, and a form to fill out if you have additional questions. A letter with your student's passwords and how to get started with remote learning will be sent home with supplies for remote learners any other family picking up supplies on Tuesday. On Thursday, the letter will be handed out in the classroom for students in Cohort A who did not receive it on Tuesday and will be emailed to students in cohort B who did not receive the letter on Tuesday, so they have the information before class begins on Thursday.
Transitions to and from school will be staggered to provide maximum safety to all. Parents/Guardians are to drop off students between 8:10 AM-8:30 AM in the upper parent parking lot across from the school's entry. Paraprofessionals will assist students in the building from the parking lot. Due to COVID19, parents will not be permitted to enter the building without prior permission from the Superintendent/ Principal. Student dismissal for parent pickup will occur at 3:00 PM – 3:05 PM.
As part of the reopening plan due to COVID-19, the school has implemented additional procedures consistent with state guidelines.  A daily health screening online form will be required and must be completed by all staff and the parents/guardians of each student. The student daily health check form can be accessed on the homepage of our website.  If the form is not completed, the student will be screened by the School Nurse.   If a pattern develops of failure to complete the Student Daily Health Check form, the school could transfer the student to remote learning. Additionally, all students and staff must wear face coverings when in common areas, including the bus and vans. Parents should send their children to school with a clean mask each day.  Masks will be provided for families who may forget. Students will be given mask breaks throughout the day. They will not be required in the lunchroom when eating at their seat.  We fully realize this requirement will be difficult for some of our younger students, and we will do our best to assist them.
Consistent with state regulatory guidance, students demonstrating COVID-19 symptoms will be immediately monitored by the nurse in a designated safe place. I have instructed the school nurse to send students home, instantly at the first sign of any symptoms.   The school is not able to test for COVID or the flu.  Students will be required to see their healthcare provider before returning to school.  I realize this puts an additional burden on Parents/Guardians, but I must keep the students' and staff's health and safety as my priority. Please remember, when in doubt, sit it out.
The Department of Education has mandated that all schools keep attendance records for all learners.  Parents are expected to call the school to report if their child will not be attending either in person or working remotely due to illness.  All students are also expected to complete assignments by their due dates, both in school and remote learners.  Grades will be significantly affected by missing assignments and low attendance and could affect grade-level promotion in June of 2021.
Sincerely,
Thomas Nadolny
Farmington River Regional School District
Superintendent of Schools
Farmington River Distance Learning at it's Best!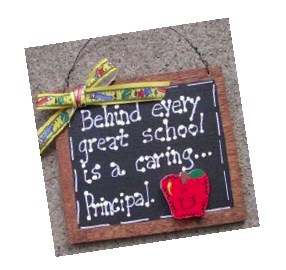 School Principal's Day
Throughout the school year, these educators assume the commitment to lead our young people to a prosperous future. They support and guide quality teachers and staff resulting in productive learning environments for our children. In May we celebrate School Principal's Day!
Remember to take the time to thank Mr. Nadolny!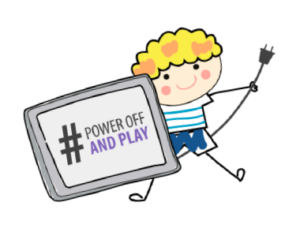 SCREEN FREE WEEK…

Farmington River will be celebrating Screen-Free week starting May 18th! Challenge yourself to go screen-free for a part of each day. Even 10 minutes of screen-free time pro-vides an opportunity for creative thinking, family connection and so much more! Farmington River staff have created a giant list of fun, family activities to help get you jumpstarted. There are even some amazing community service projects on there! Take a look and see what ideas your teachers have for being screen-free. Send a picture to show your teachers and friends what you did to celebrate Screen-Free Week!

Farmington River Elementary School teachers provide so much to our students' inspiration, motivation, and futures.
Our teachers change the lives of the students every day, and their impact extends far beyond the boundaries of their classrooms, especially now that we have transitioned to remote learning!
In May we celebrate all of the amazing teachers that Farmington River has. Send your teacher a message thanking him/her for all they do day in and day out to make sure our students continue to grow and thrive!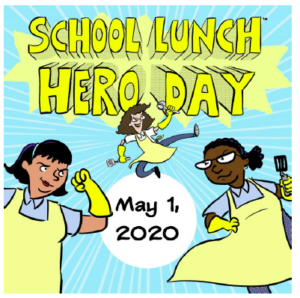 School Lunch Hero Day

–
In May we celebrate Ms. Kendra and Ms. Candy for all they do and continue to do to provide healthy breakfast and lunch options for our children. Send them a message and let them know you appreciate all they do for the children of Farmington River.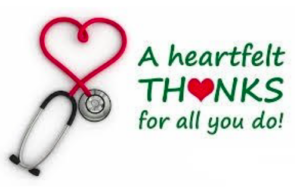 National School Nurse Day – 
National School Nurse Day honors all school nurses who care for the children n the schools every day. In the month of May we celebrate Mrs. Zuidema for all the great care she gives us all! Send Mrs. Zuidema a message thanking her for all she does to keep Farmington River students healthy!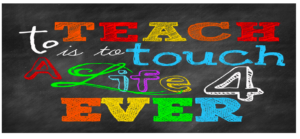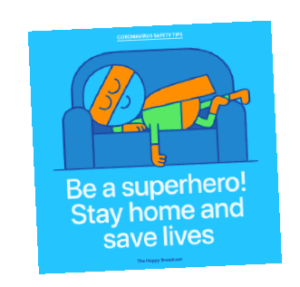 Here is the link to a great read aloud by Awnie's Story Time. It is called "Why We Stay Home, Susie Learns About Corona Virus."
Remote Learning Artwork by Ms. Catullo's Artists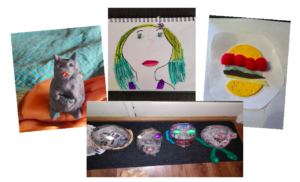 Happy Mother's Day to all the Moms, Dads, Step-Mothers, Step-Fathers, Grandmothers, and Grandfathers making a difference in the life of a child.