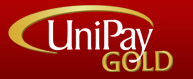 Now Available: Online Payments – Please Click Here
Lunch Money:
Please send in payment for your child's breakfast and lunch on a regular basis. Payment may be made by check – made out to Farmington River Elementary School, or cash (in an envelope with your child's name), or by using our online payment option. Thank You.
Prices:
Breakfast: $1.30 ~ Reduced $0.30 (includes milk & 100% fruit juice)
Available Everyday – Bagel/Cream Cheese, Assorted WG muffins, Assorted WG Cereal, Fresh fruit
Lunch: $2.35 ~ Reduced $0.40 (includes milk); A la carte Milk is $0.35.
Please note: WG = Whole Grain; WW = Whole Wheat; Fruit Choice = Fresh or Canned Fruit
Alternate Lunch Opitons: Mon.-Fri.: PBJ Sandwich or Salad Entree
Notice: When school is dismissed early or school is cancelled for the day, the lunch served on the next day of school is the meal that was missed on the dismissed/cancelled day, not the meal on the actual menu calendar day.